Cross-country ski trail Bad Bleiberg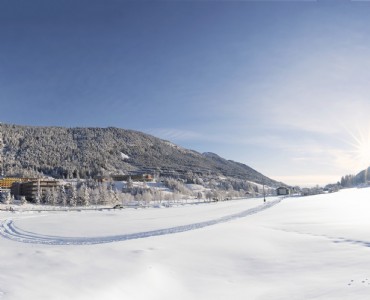 Our 6km long nature cross-country course is in very good condition until spring.

If you have no equipment, you can borrow for free at the Hotel Vital.

If you have any questions about the weather or the lane, please contact first the local tourist office at +43 (0) 4244 31306 or bleiberg.tourismus@aon.at.
Entrance / Parking:
Bleiberger Straße 29, 9530 Bad Bleiberg
Google Plus Code: JMG9+CX Bad Bleiberg