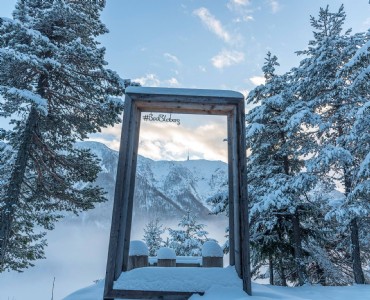 Towards the sun...

Enjoy a winter walk to the Markusstollen.

Immerse yourself in the magical winter world at the Erzberg. The glitter of the snow and the great view of the high valley Bad Bleiberg and the Dobratsch are just two reasons why they should treat themselves to a break in nature.
Motion Arena
... more fun to move

Running and walking ....

The most beautiful routes for a winter walk are marked by a color coding system.

Exit and entry boards, marker boards with directional arrows and mileage information in the respective route color, as well as route maps with exact length and height profiles guarantee effortless orientation.

Route maps are available on site in the tourist information!